NCDMB Tasks Journalists to Promote Local Content Agenda
By Inegbagha Majesty
Nigerian Content Development and Monitoring Board (NCDMB) has charged journalists to promote local content agenda by carrying out whistle blowing role that would expose non-compliance activities by players in the industry through investigative journalism.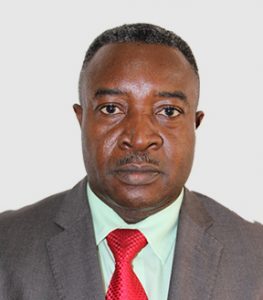 Dr Ginah O. Ginah
The General Manager Corporate Communication and Zonal Coordinator NCDMB, Dr Ginah O. Ginah gave the charge on Tuesday in Port Harcourt during Nigerian Content Capacity Building Workshop for media stakeholders in South-South geopolitical zone, organized with the Theme: Sustaining Nigerian Content amidst shifting Energy Landscape; The role of the media.
Dr Ginah noting the traditional role journalists played in promoting Nigerian Content activities as sensitizing the public about the imperative of local content to national development, stated that from the inception of NCDMB in 2010, the Board identified the media one of the most important publics in the implementation of the Nigeria Oil and Gas Industry Content Development Act (NOGICD Act).
He added that the Board also developed and deployed a robust communication and engagement strategy document which guided it in building a cordial and symbiotic relationship with key journalists and media organizations across the country.
"Our strategic engagement has received several commendations nationally and internationally including the Award conferred on NCDMB as the "Best Media Friendly Organization in Bayelsa state at the Niger Delta, 8 Edition of the Bayelsa Media Awards in March, 2021. Just recently, the
Executive Secretary, Engr Simbi Kesiye Wabote was conferred with the African Local Content Icon Award, African Business Leadership Awards organized by the African Leadership Magazine in 2021," he stated.
On the theme of the workshop, Dr Ginah said, it was chosen to draw the Board's activities in sustaining Nigeria Content growth despite the rapid changes in the Energy Landscape.
He added that the workshop was part of the Board's strategy to continually engage media stakeholders to build their capacities and keep them abreast of major initiatives as well as development in the oil and gas industries and the journalism profession; affirming that it would
awaken the media to these changes and their agenda setting role in the context of the emerging developments.
"In our effort to operationalize this declaration, NCDMB has made several inventions in the gas value chain which span the development of LPG storage terminals and jetties, inland gas processing to produce LPG and propane infrastructure for gas gathering and injection into gas pipeline networks; CNG facilities, and manufacturing of composite LPG cylinders," he averred.
The NCDMB Communication boss noting that journalists are conversant with issues on the ongoing energy transition which had been an ongoing occurrence for centuries, said the Board believe strongly that the world would witness energy mix or redistribution rather than an outright swap of fossil fuels renewable energies.
. He explained that energy transition is not a recent phenomenon as it has been ongoing occurrence for centuries. The usual trigger being the need to utilize energy that is efficient, effective, and economic.