Ayakoro Community Congratulates President Buhari Over Appointment of Chief Ogbuku as MD, NDDC
By Inegbagha Majesty
The Ayakoro Community in Ogbia Local Government Area of Bayelsa state has Congratulated the President and Commander -in- Chief of the Armed Forces of the Federal Republic of Nigeria, General Muhammadu Buhari (rtd) on the appointment of their illustrious son, Chief (Dr) Samuel Ogbuku as Managing Director of Niger Delta Development Commission, NDDC.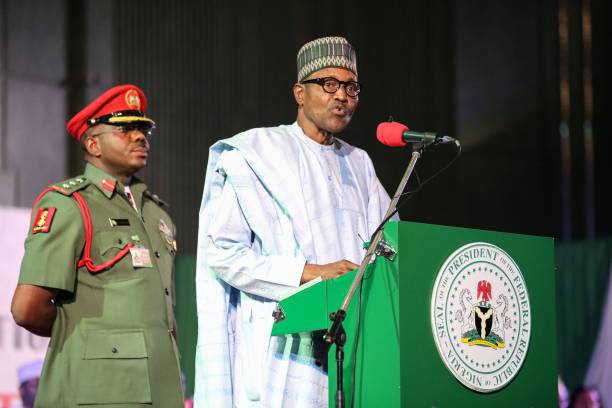 The message which was signed by the Paramount Ruler of the Community, His Royal Highness Righteous Gens Inegbagha on behalf of the Chiefs and entire people of Ayakoro, described President Buhari's appointment of Chief (Dr) Samuel Ogbuku as MD, Lauretta Onochie as chairman, and other members of the governing board of NDDC; and inauguration of the Commission as at when due, as an eloquent testimony of his exceptional and unparalleled purposeful leadership geared towards uplifting the socio-economic wellbeing of the people and infrastructural development of the Niger Delta region.
King Inegbagha noted with enthusiasm stating that by this gesture, President Buhari has demonstrated his extraordinary life of unblemished service to the nation; pointing out that he is a great legend and man of integrity who is not only patriotic to ensure development of the Niger Delta but also to secure the future of the younger generation of the region.
He commended President Buhari, noting that his foot prints would remain indelible on the sands of time.
The royal father maintained that Chief Ogbuku's appointment as Managing Director of NDDC is well deserved, considering his enviable track records, wealth of experience, uncommon wisdom and foresight.
Chief (Dr) Samuel Ogbuku
He described Chief Ogbuku as a pacesetter, and a man of impeccable character who attached important to public interest above personal gains, stating emphatically that he has the confidence that he will serve the people diligently to deliver the mandate of NDDC forthrightly and selflessly.
King Inegbagha also used the forum to express his profound appreciation to the Senate President, Ahmed Lawan, Senators, Senate Committee on Niger Delta Affairs, the Minister of Petroleum for state, Chief Timipre Sylva and his Niger Delta Affairs counterpart, Umana Okon Umana, Governors of the region and Elders, the Ijaw National Congress (INC) and Ijaw Youth Council (IYC), traditional rulers, as well as all stakeholders among others for their contributions and efforts towards the successful appointment, screening, confirmation and the inauguration of the board.
Centre is the Paramount Ruler of Ayakoro Community, His Royal Highness king Righteous Gens Inegbagha
He stressed that God would continue to bless them for their foresight and patriotism to move the region forward, and called for sustainable support to the new inaugurated board to ensure that the mandate is delivered to better the lot of the stakeholders.
The royal father wishes Chief Samuel Ogbuku, NDDC Chairman and members the strength, peace, and God's guidance to pilot the affairs of the Commission.